360° Macroscopic Imaging —
100% Verification. Every Pill. Every Time.
Offering unprecedented accuracy in prescription pill verification and administration,
the IdentRx automated medication-verification device dramatically improves patient safety within pharmacies, long-term care facilities and hospitals.
Designed using our proprietary VeriFill™ technology, the IdentRx device boasts the industry's first vision system able to accurately read manufacturer imprints on all sides of each and every pill as it is dispensed.
This macroscopic imaging capability captures and identifies all imprints, regardless of type — embossed, debossed, printed, horizontal, two-sided or one-sided — ensuring that every single pill dispensed is the right drug, the right dosage, in the right quantity and from the right manufacturer. Every time.
The IdentRx technology seamlessly integrates with existing pharmacy management systems for quality assurance in every step from the prescribing doctor to the patient. Its small desktop footprint requires no modifications to existing pharmacy layouts. Big pharmacy automation in a very small, desktop footprint.
The IdentRx automatic medication-dispensing system advances pharmacy operations, while saving time and money. All of which ultimately gives pharmacists more time to focus on their customers. Which is right where you want them to be.
BENEFITS
Accurate verification of each and every pill dispensed.
"Pour and go" design eliminates manual handling of pills.
Catches human errors as soon as they occur.
Enhances workflow, increases productivity and operational efficiency.
Tabletop device requires no remodeling to pharmacy.
Simple, one-handed operation is quick and easy to learn.
No pill modification, manipulation or special packaging required.
Automatic return of extra pills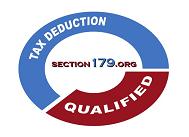 <
img
height="1″ width="1″ style="border-style:none;" alt=""
src
="//googleads.g.doubleclick.net/
pagead
/
viewthroughconversion
/850705516/?guid=ON&script=0″/>